Help, my school's courses are culturally irrelevant!
Students deserve to take courses that are interesting, relevant, and engaging. Sure, we can make all content more relevant and responsive, but you can also simply offer alternative classes. Better yet, you can make the alternative, mandatory. Ask yourself, what can happen when you make the interests of marginalized students central and essential?
What if?
Students of color are sitting in the back of classes right now. They are checking out and giving up the education system. They see that their lives are not reflected in the curricula and as a result of years of otherization, our students are being pushed out of schools.
But you can do something about it!
Make it relevant!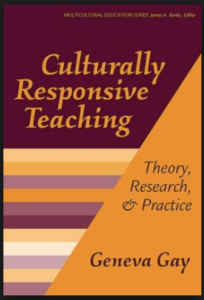 Research Says
Geneva Gay, defines culturally responsive teaching as "using the cultural knowledge, prior experiences, frames of reference, and performance styles of ethnically diverse students to make learning encounters more relevant to and effective."
Applying this to course selection, this is how we move the marginalized experiences to the center of the program. Students should see themselves in the curriculum and on the walls.
Gloria Ladson-Billings states that culturally responsive teaching is "a pedagogy that empowers students intellectually, socially, emotionally, and politically [because it uses] cultural referents to impart knowledge, skills, and attitudes"
Students can experience self-confidence when they see their interests and their very culture in curricula.
So what types of courses are out there?
In Middle and High Schools
Instead of Orchestra, offer Rock Band, Mariachi, or World Music
Graffiti, Mexican murals, and Stenciling in place of Visual Arts
Instead of History, offer Ethnic Studies, a survey of the Civil Rights, LGBT Rights or Women's Rights
Asian American literature or Spoken Word Poetry in place of English Language Arts
Instead of PE, teach Tai Chi or Salsa Dance
Offer a black girls coding class or maker course
Teach Patois, Samoan, and Nahuatl
In Elementary Schools
Use your

specials

Share teachers across schools
Use

arts integration

to bring in relevant content
What can a leader do?
Look for teachers who are

open

to teaching something different
Encourage teachers to think

outside the box

Survey students to learn what courses they want to take
Purchase

books and resources

for these courses

Hire based interests

and hobbies, not just credentials
Partner with your

after-school program
Reflections on the effects of adding culturally relevant courses
When I worked at the High School level, we added a 9th-grade mandatory Ethnic Studies class and it was transformational. Students started their High School career by learning about oppression, liberation, and a survey of various groups of color. Students were engaged and began to make connections between this course and their English course. Other teachers began to think about how they could add relevancy to their courses.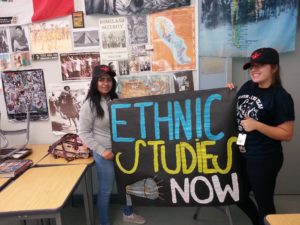 At the Middle School level, I see how the existance of our Rock Band program keeps students interested and for many is their favorite course. Sure, the violin and clarinet have been around for centuries, but students LOVE the electric guitar. If they LOVE coming to school, they are more likely to learn in their other classes. Students in this course pick popular songs from the radio and then learn each instrument to perform at a whole school concert every year. Relevancy and engagement.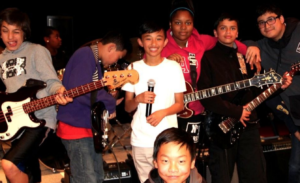 ---
What course do you want to add?
What is relevant to your students?
References
Gay, G. Culturally Responsive Teaching: Theory, Research, and Practice, 2nd ed.; Teachers College Press: New York, NY, USA, 2010.
Ladson-Billings, G. The Dreamkeepers: Successful Teachers of African American Children, 2nd ed.; Jossey-Bass: San Francisco, CA, USA, 2009.