Be brave. Be bold. Fight for racial justice in schools.
Truss Leadership is a racial equity consulting company that provides professional development and a systems-thinking approach to improving outcomes for students and staff.
We want to help you dismantle power structures and center our most marginalized students.
We bring two decades of experience working with schools and Truss Leadership has served thousands of educators across the globe.
We work with companies, non-profit organizations and school districts to clarify and implement their vision.  Services include presentations, keynotes, workshops, year-long courses, and conferences. 
Find out how we can help you engineer for racial equity and transform your organization. 
On our Diversity, Equity, and Inclusion (DEI) Resource page there are materials to push your thinking and grow your practice. You can find book reviews, interviews with educational experts, and reflections from practitioners. Whether you are looking to blow up your bell schedule, reduce suspensions, or start a racial affinity space, we have you covered. Project-based learning, culturally responsive teaching, and improving staff meetings are also featured.  
Or start with our antiracist educator book list, that has been visited over 400,000 times.
These racial equity resources are a preview of the services that Truss Leadership provides to educators, leaders, and school districts. Don't forget to subscribe to our email list to receive updates in your inbox.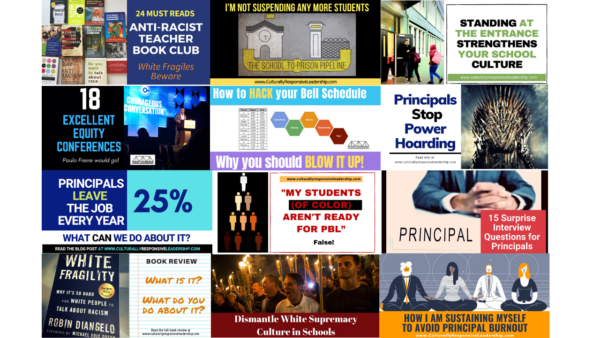 You know we need to change things for students. We can't stay on the surface and continue to fear white fragility. It's time to go deeper. It's time to fight for antiracism in our schools. If you want to learn more about racial equity, sign up for our email list. You will find about impactful resources and hear about successes from educators in the field. You might even be the first to hear about our next workshop.