10 books you need to breakthroughs
There are so many books about education and leadership. I myself have a bookshelf filled with tons of "must read" texts. My nightstand and the backseat of my car are filled with more. Culturally Responsive Leadership requires us to be constant learners. But we must focus on the right stuff!
Where do you start to get a foundation and learn shortcuts to success?
Summer break, a long weekend, and vacations are great times for. A little light or in this case heavy reading. It's my favorite way to push my thinking and feel like a professional.
But what do Culturally Responsive Leaders read and where do you start?
Pedagogy of the Oppressed by Paulo Freire

Courageous Conversations by Glenn Singleton
Critical Pedagogy by Jeff Duncan Andrade
Switch and Made to Stick by the Heath Brothers
Start with the Why by Simon Sinek
Little Bets by Peter Sims
Shaping School Culture by Terrace Deal
Culturally Responsive Teaching and the Brain by Zaretta Hammond
Culturally and Linguistically Responsive Teaching by Sharroky Hollie
For White Folks Who Teach in the Hood by Chris Emdin
Here are 2 fresh additions since this was first published: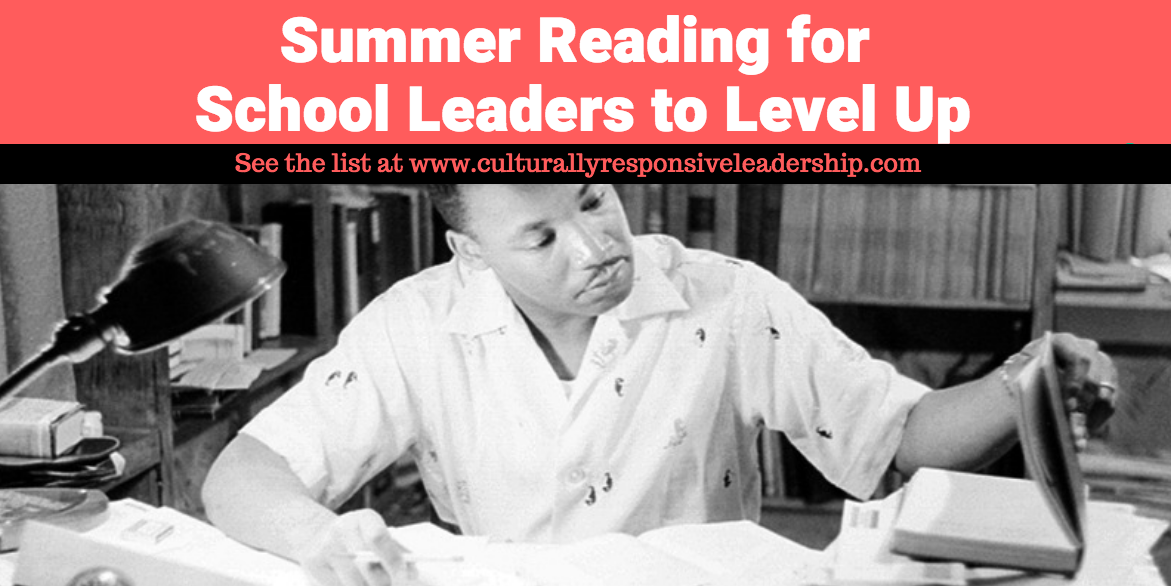 Here was my last summer list for Culturally Responsive Leaders.
---
What's on your bookshelf or nightstand?