A Principal's reflection on NTAC 2018
I just returned from my first New Tech Annual Conference, (one of my featured 7 summer conferences). It was 5 days of deeper learning about deeper learning, and I'm exploding with excitement to start the new year. This years theme was "The Power of Us" and I got to bond with my staff, learn new ways to approach developing teams and build some quality projects. Here are some of my reflections and thoughts about leading PBL in schools.
See what I learned!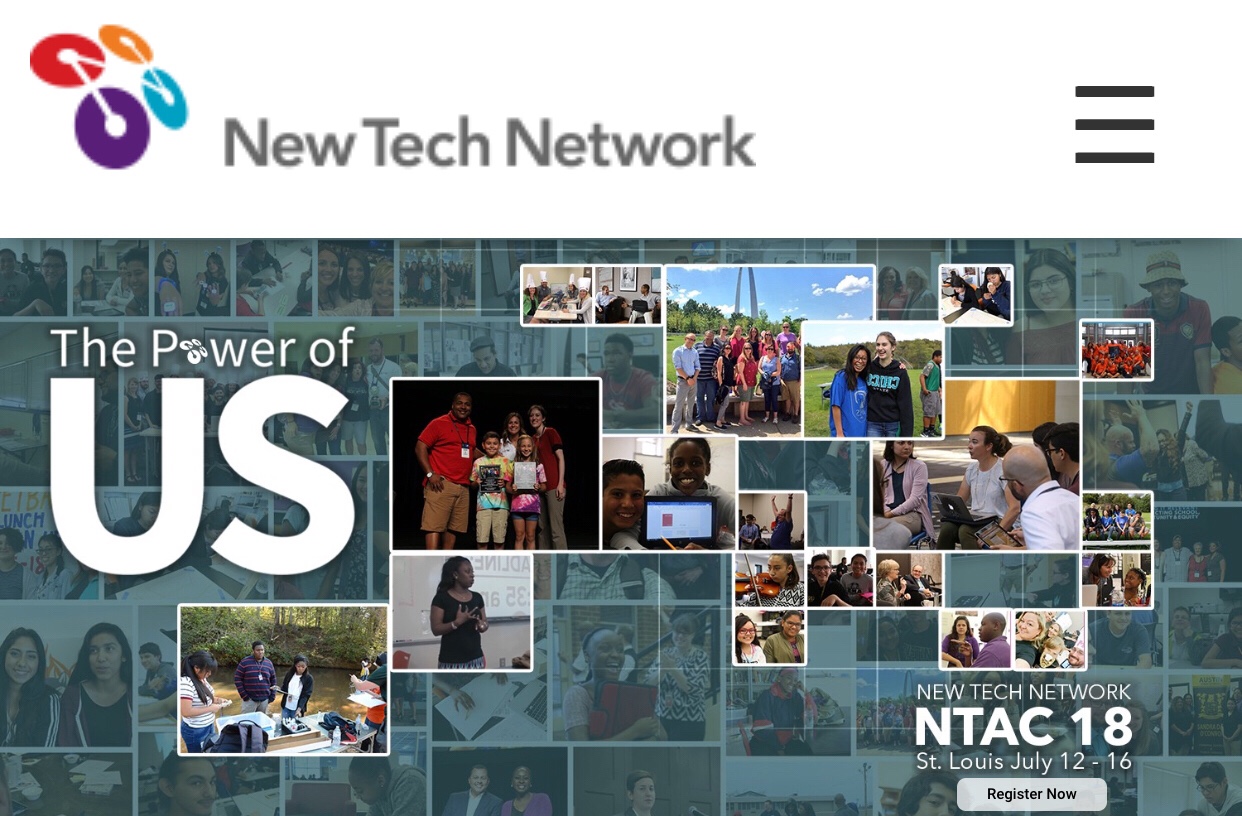 We partnered with the New Tech Network as a part of a PBL pilot in 3 of our middle schools, that serve low income (high potential) students of color in the southeastern quadrant of San Francisco. I initially jumped at this opportunity, from my experience being a PBL teacher and knowing its effects on engagement, empowerment, and achievement. We just completed our first year piloting PBL in our 6th grade and this coming year, the plan is to go whole-school. I attended the conference to learn more about the NTN model and how I can support my teachers to make it happen.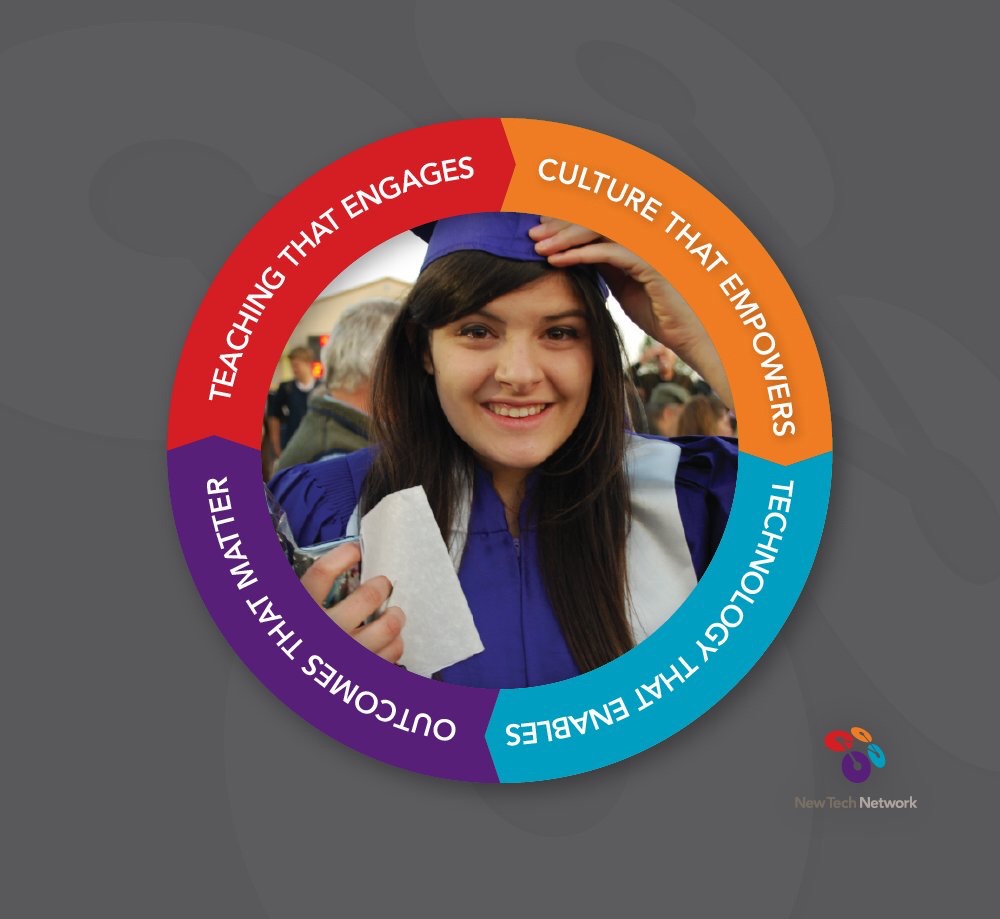 Structure-wise, there is time built in for teachers to learn about the NTN model, participate in project simulations, and plan future units. There are morning kick-offs, awards to best projects, and best in the network schools. Also, there are optional workshops on leading schools, using their personalized learning platform ECHO, and assessing student work. In addition, there is plenty of time to socialize, eat, and network.
Takeaways and lessons learned
1) Work side by side with teachers
Instead of following the leadership track for Principles and Practice, I decided to join my humanities teachers and their session and it was amazing. I got to see a quick simulation of a high school project about exploring the south, including the problem statement and how to lead Need to Knows.
This space allowed me to bond with my teachers and work shoulder-to-shoulder with them. Who else eyes' should I be looking through to think about PBL? I was able to help my teachers draft a cross-curricular project and create an entry events involving a subpoena. Now, as a leader, I can think about how I can help clear hurdles for my teachers, like contacting lawyers and creating Greek costumes.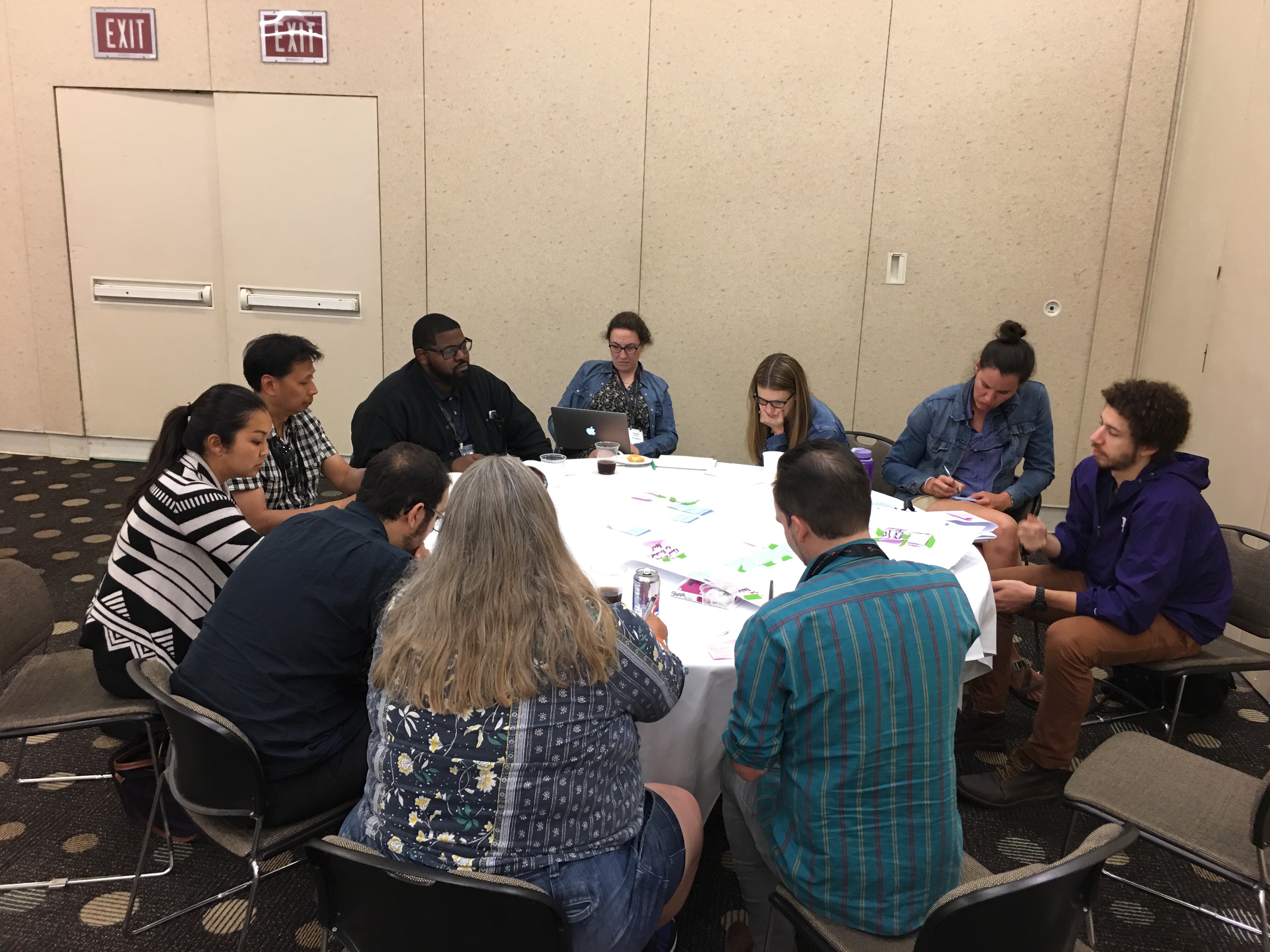 2) It's all about the learning outcomes baby
I mean, I knew it was about the outcomes and skills, but this conference overall reminded me that this is where the power lies. And conversely, students of color have been working towards lower expectations and shallow outcomes for decades. Zaretta Hammond would push us to work towards creating independent learners, and letting students carry the cognitive heavy load. Rubrics make our goals and state standards more transparent and scaffolded. And once we have our academic goals in mind, we can work backwards from there. Now we can talk about writing strong essays, giving presentation skills, and productive collaboration. We are not just planning Projects that are interesting or engaging, but we are also developing skills.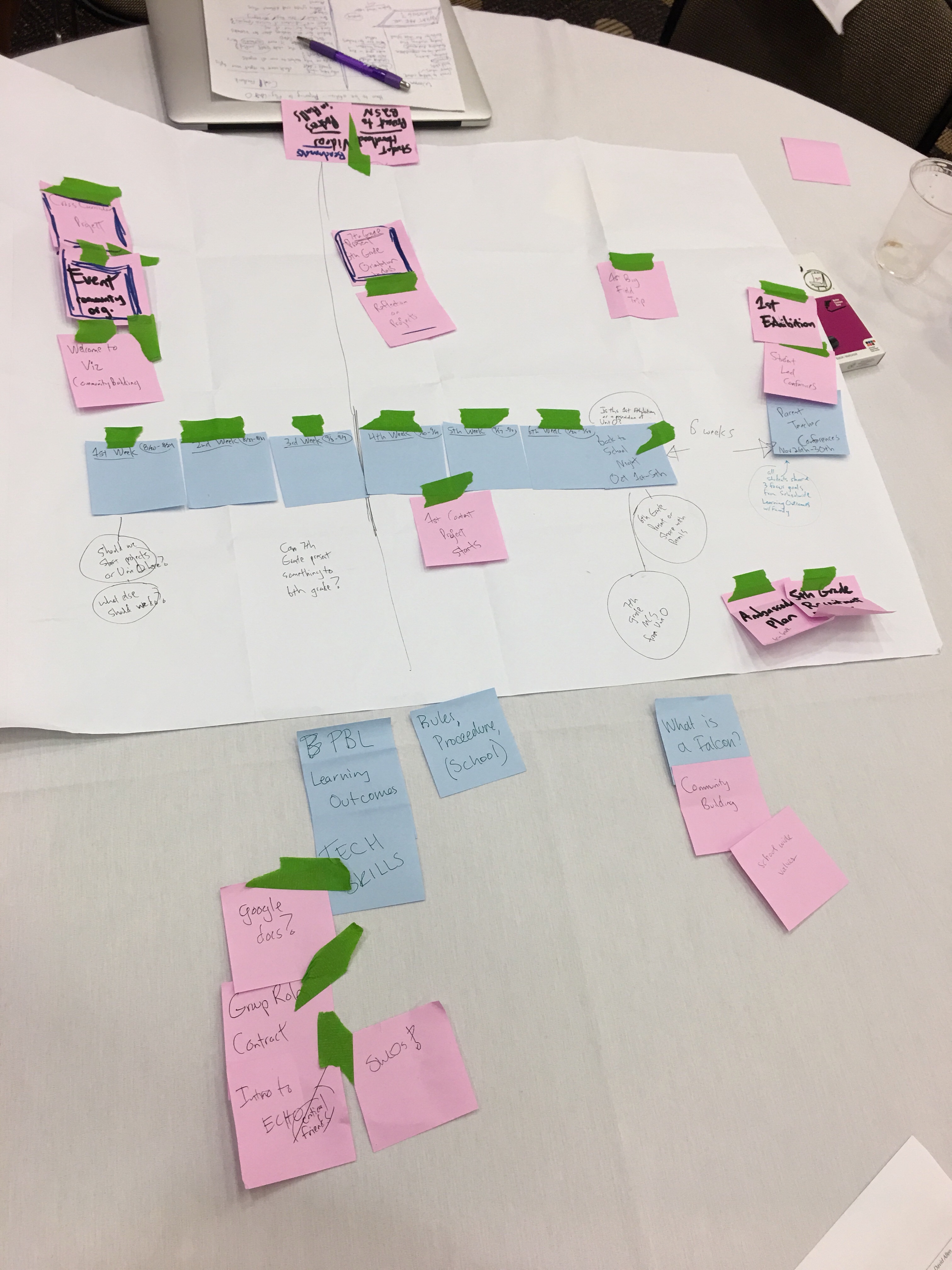 We even had some time to work on a Unit 0 for the whole school, where we all teach foundational skills and orient students to the learning outcomes and rubrics. This will be a cross-curricular endevor to unite grade level teams as well as give students their first taste of a project. 6th graders will prepare a presentation for their parents at Back to School Night, 7th graders will present to 6th graders, and 8th graders will set goals for their last year and think about future careers. This Unit will also serve as an introduction for students to our school, an opportunity to build community, and give teachers a beta run at doing projects.
3) PBL can help to close the opportunity gap
Oftentimes we have such low expectations for our students of color, our poor students, and our immigrant students. We lower the bar on academics and sometimes opt for completely different work. We spend much of our meeting time talking about discipline and making excuses as to why we cannot get to the teaching/learning.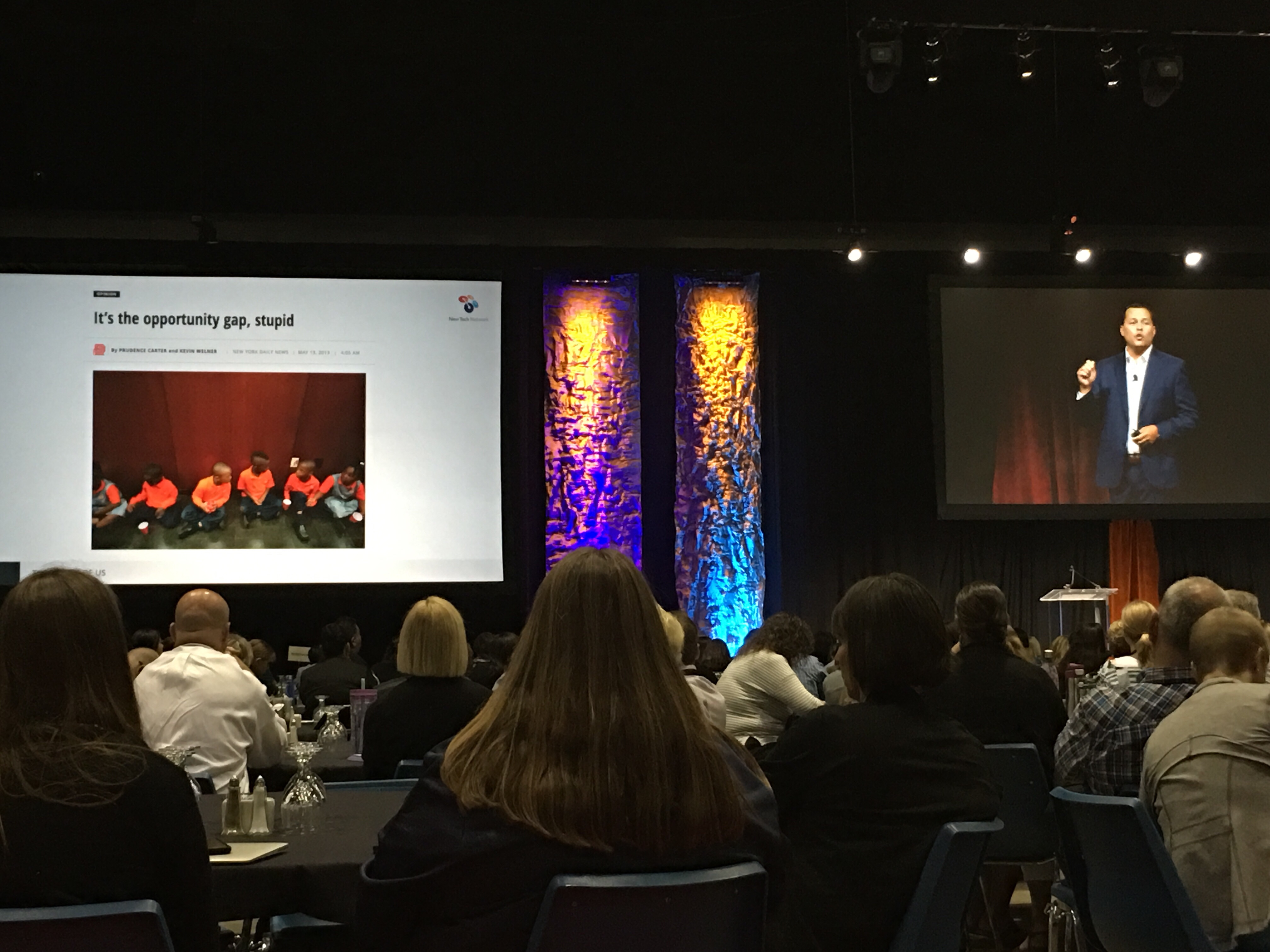 I was surprised and impressed with seeing leaders from the network name the opportunity gap. Thanks Jim May for going there. I will be honest and saying that I was not expecting this because this is a national organization and I know that the idea that the system is at fault for our students failure is not a widely held belief. Also, I know that many of our predominately white organizations struggle with the concept of taking ownership and coming up with an action plan. The opportunity gap and addressing systemic oppression is the reason why I signed up to be an educator, why I tried to develop deeper skills as a PBL teacher, and why am passionate about leading my school in using PBL as an instructional model for student success. This is probably one of my highlights of the four day conference, because I know the power of seeing leaders on stage pushing the envelope. This means that over a thousand educators (the vast majority white) will be going back to the schools thinking about the opportunity gap, reflecting on their responsibility in closing it, and developing an academic plan to do so. Boom.
4) Remember to keep it relevant and culturally responsive
I was happy to see social justice placed front and center in project-based learning. Seeing the spotlight project be about race relations in St. Louis, and tasking students with determining how to best move forward as a society is powerful. For me, there is no separation between social justice and education.
In addition, truly authentic projects must apply to social issues. I personally am not impressed with students building robots that pick up trash, figuring out how skateboard ramps work, or determining how to have a strong argument. I believe if we are not working towards liberation and the transformation society, then we are working toward status quo and maintaining a system of oppression.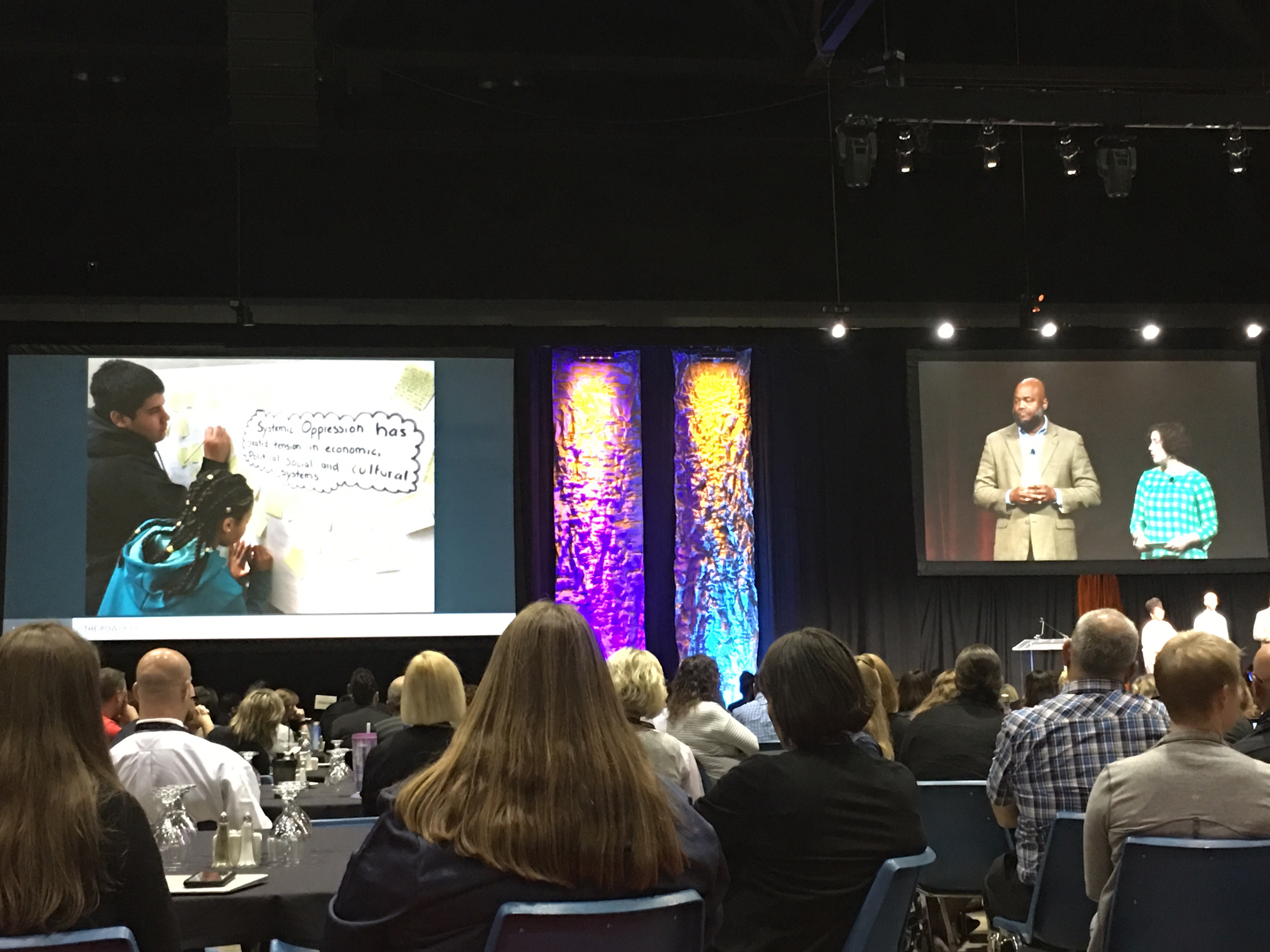 If we push our students to solve the very issues that are affecting them there's many positive outcomes. One, they will see their issues relevant to the learning. Two, they will see a purpose for something that is affecting them. And three they will see that the purpose of learning and education is to make a change not for personal gain or simple exploration.
Freire, Emdin, and Duncan Andrade would be happy. This pushed me to make sure that we are not just doing PBL for PBL sake. But we are learning for liberation, becoming more literate from liberation, and building skills to work towards liberation. Maybe that's my San Francisco, Oakland, Berkeley philosophy, but I think it might make our society little bit better if we were all held this idea.
Conclusions
Although this will smack dab in the middle of the summer, it was well worth my time. If I believe the changes are necessary I as a leader, need to be part of it.
High quality professional developments and capacity building does not happen in 60 minute staff meetings. We need extended time and there's nothing like getting four days without the distractions of your second period class.
Having the time to bond with my educators is priceless. As I've gotten older, started my family, and taken on other responsibilities, it has been hard to find the time for staff socials and retreats. But, I was able to spend a lot of time talking to people that I've worked with for years but now I know more about their interests, family, and immigration story.
---
Related blog posts:
How to hack towards PBL and how to transform schools for big changes (coming soon)