I Found My Facilitator's Voice – Reflections on my 1st day-long Workshop
I just wrapped up my first one day workshop and I am on cloud 9.9. The energy of holding space and connecting with radical educators was unparalleled. Unprecedented. I think I learned as much as the participants and I found my voice!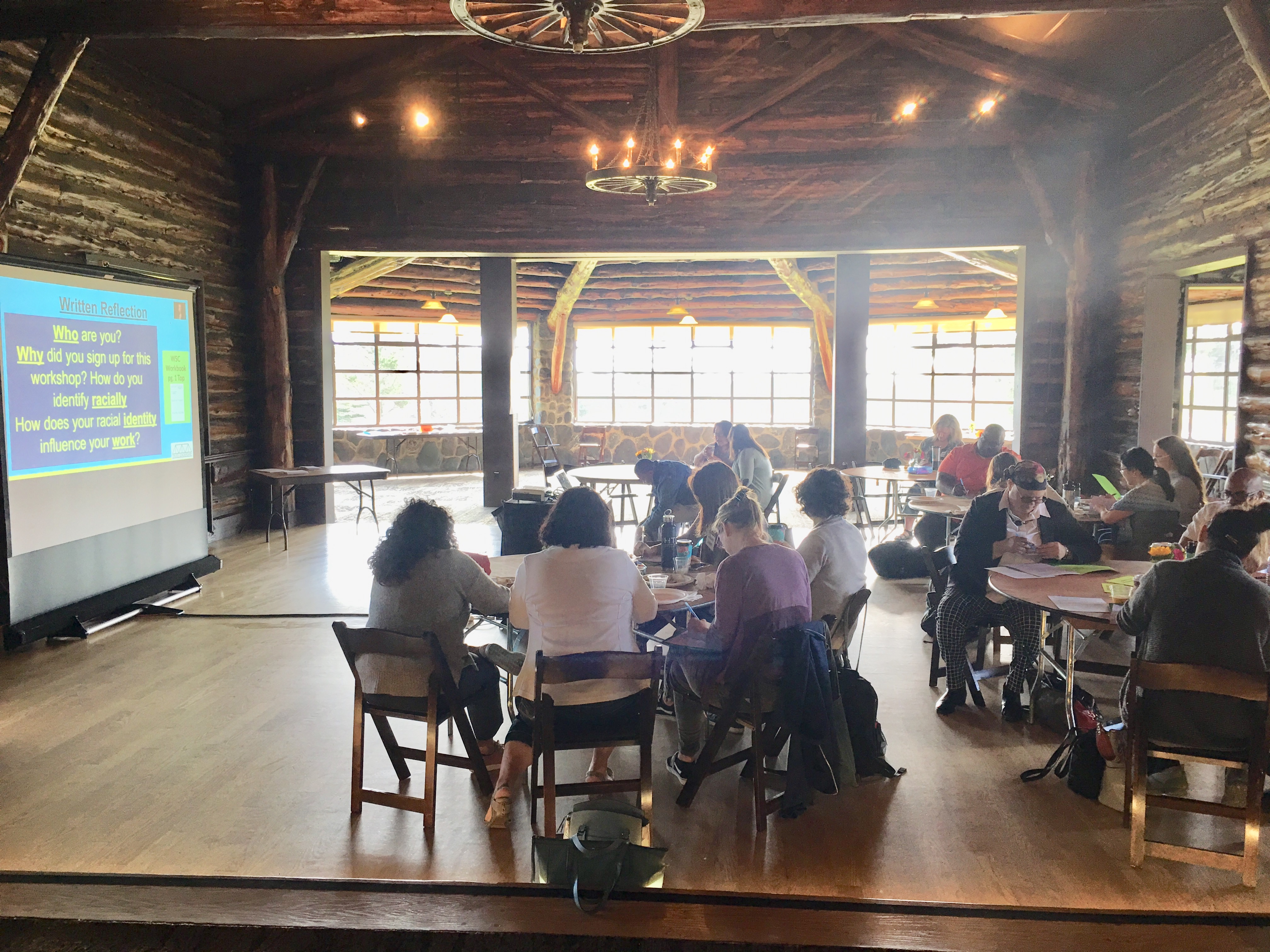 If you missed the memo, my first workshop, "Dismantling White Supremacy Culture in Schools," happened last week and it was dope. Here's a link to the info, and I will be offering another in Mid October. That next one will be customized for teachers, school teams working on equity, and anyone who wants to come back with shared language around interrupting White Supremacy Culture. Check back for updates.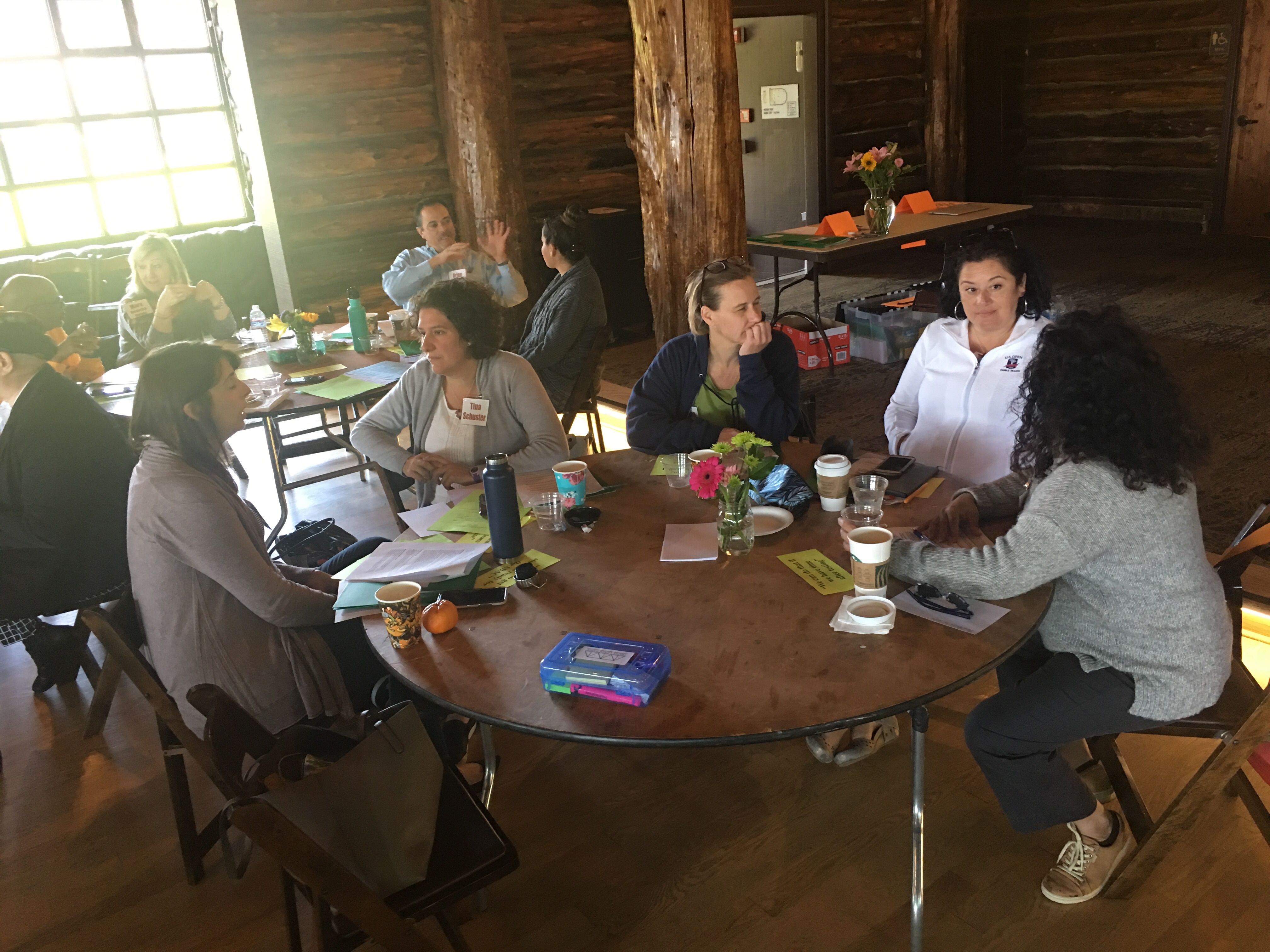 If We Build It, We Will Come
When I first started I wasn't sure if there would be enough interest to hold a full day workshop. But boy was I trippin. People came through that bad boy from: El Paso Texas, San Diego California, and Bellingham Washington. Folks drove from Reno Nevada, Vallejo, San Mateo, Richmond, and Oakland California. If it had not been for that Marine layer in San Francisco International Airport, six more folks would've flew in from San Diego. The Log Cabin in San Francisco's Presidio, near the Golden Gate Bridge, provided a great space to reflect and connect.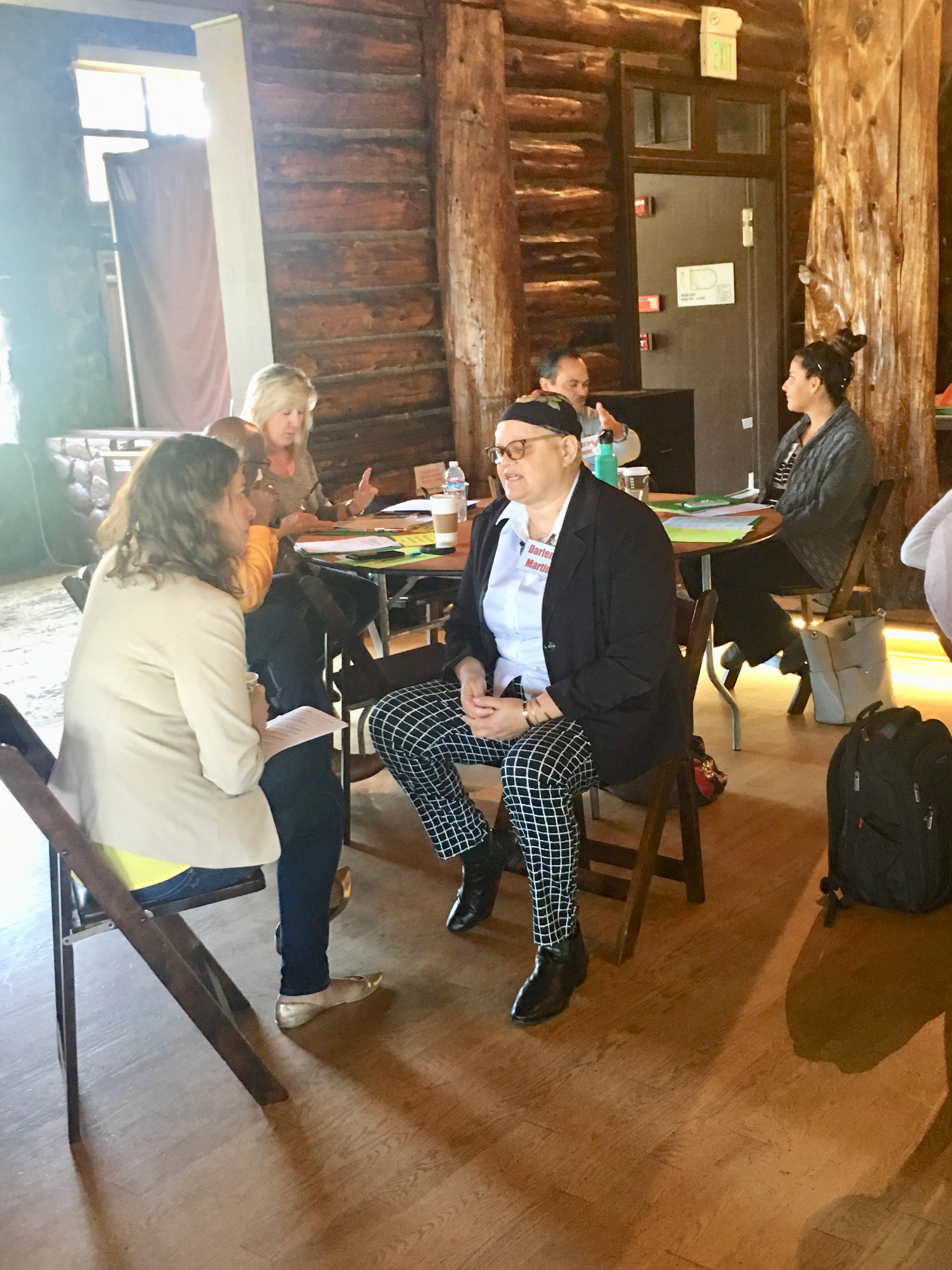 Before the workshop I also had a feeling that there would be a majority of white folks in attendance leaving people of color outnumbered and possibly left out of the conversation. To my surprise and pleasure, there were more POC than white folks. Super dope. There were lots of POC voice, but I gotta get men to step back from talking so much. Patriarchy has no place in discussions of white supremacy culture. I'm happy that one participant called it out.
My homies from High Tech High, SFUSD, EPISD, and ROCK Beacon came through to support. It's so nice when people support your work and even better when I can return the favor by creating a space of reflection for them. And my wife was huge, helping me to prep, registering people, and then jumping in to participate as a soon to be first year teacher. Super blessed by the gods with this positive energy.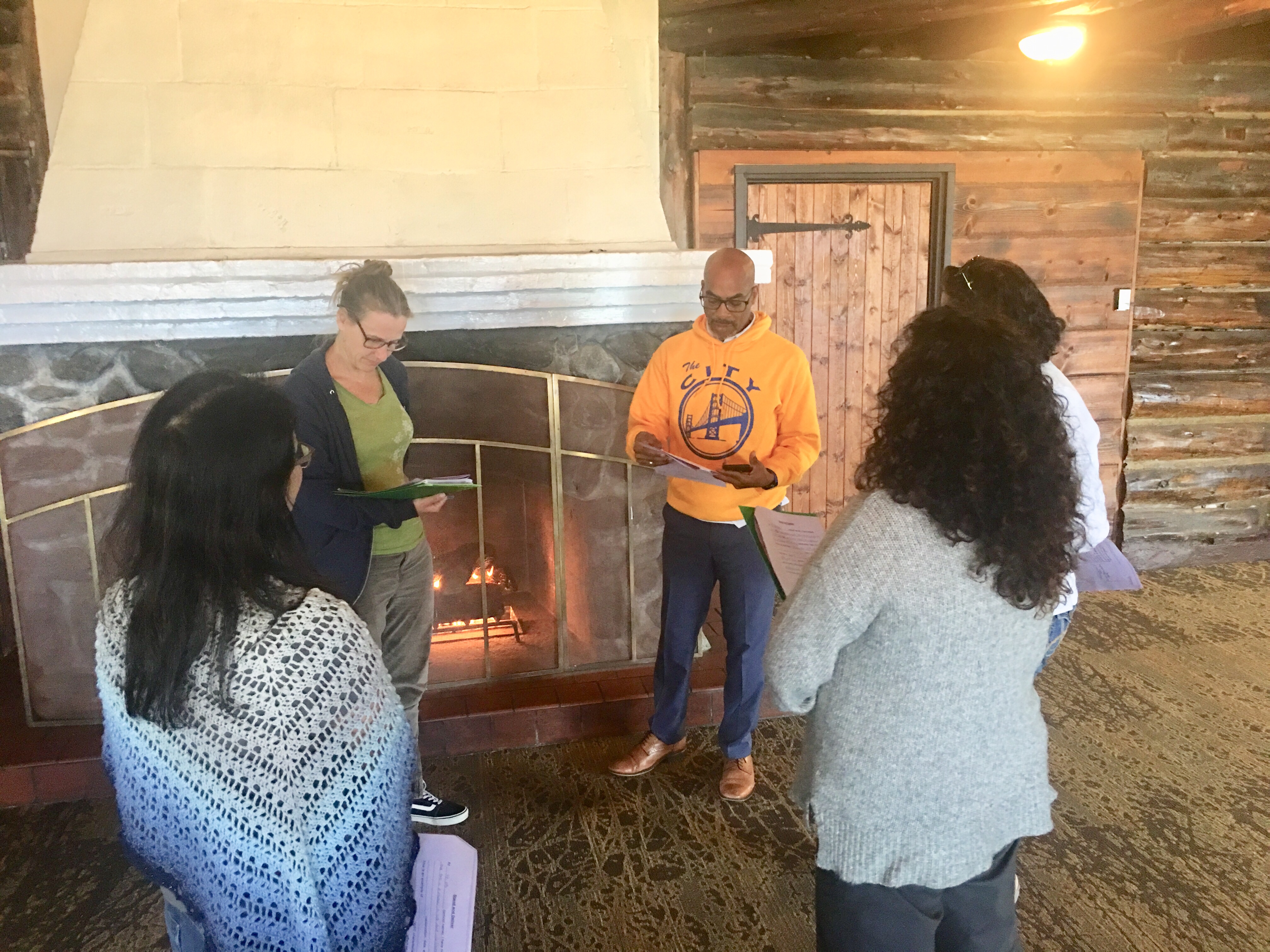 Holding Sacred Space
It's very difficult to do this type of work in an hour or even two hours. Especially hard when you're running up against the start of first period during morning professional development or at the end of the day before folks head home. However this space was especially special because we had seven hours to go deep. There was a mix of pair shares, walk and talks, whole group discussions, and quiet time to read. People got to get out and move around the area and action plan.
It is very healing to have time to talk to each other, listen, and wrestle with your philosophy Due to the effects of Indoctrination into white supremacy culture, we need to work hard to decolonize the mind. "We need to change the way we think, change the way we act" to quote the young philosopher 2pac Amaru Shakur. Standing in a circle means something, does something, is something special. Standing face-to-face with someone and listening to their whole story reminds you that you're human and you should be treated as such.
At one point we were all yelling out loud, "White Supremacy Culture." Dope. I want to incorporate more empowering call and response next time. But that was dope for sure.
Facilitating While Brown
I started this thread on Twitter, more of a rant, about facilitating space while brown. I plan on developing this into a separate article, but it helped me to get in the right mindset as I was preparing to lead this workshop. I was able to frame our time together and norm the space from my vantage point. Expect a blog post sometime later this summer.
Here is the feed if you want to preview:
Reflecting on leading racial equity work, as a Person of Color, mainly leading White Folk.

— Joe Truss – Culturally Responsive Leadership (@trussleadership) June 15, 2019
Questions that were raised
What is my leader doesn't support dismantling WSC
Where the hell do I start?
If I am a POC, but I can't Power Hoarding, does this mean I can't lead the change?
What about white fragility?
What about teachers claiming everything with students of color is defiance?
Going Deeper – Birth of the 2 Day WSC Workshop
You know, I had a feeling that one day would not do it justice. Obviously, it takes more than one day to dismantle white supremacy culture and after creating space to start that process in a day, I am certain that 2 days are necessary. I didn't feel like we were rushing particularly however I did feel like I have to skip over some things that we did not have time to explore deeply.
Also, I feel like teams need at least two hours for action planning.
I still feel like I would want to model how to create space to take up specific pieces of this work such as the creation of anti-racist norms, examining our adult discourse, and the intersection between culturally responsive teaching and project-based learning.
Suffice to say that a two day workshop is in the works. Stay tuned for that shit.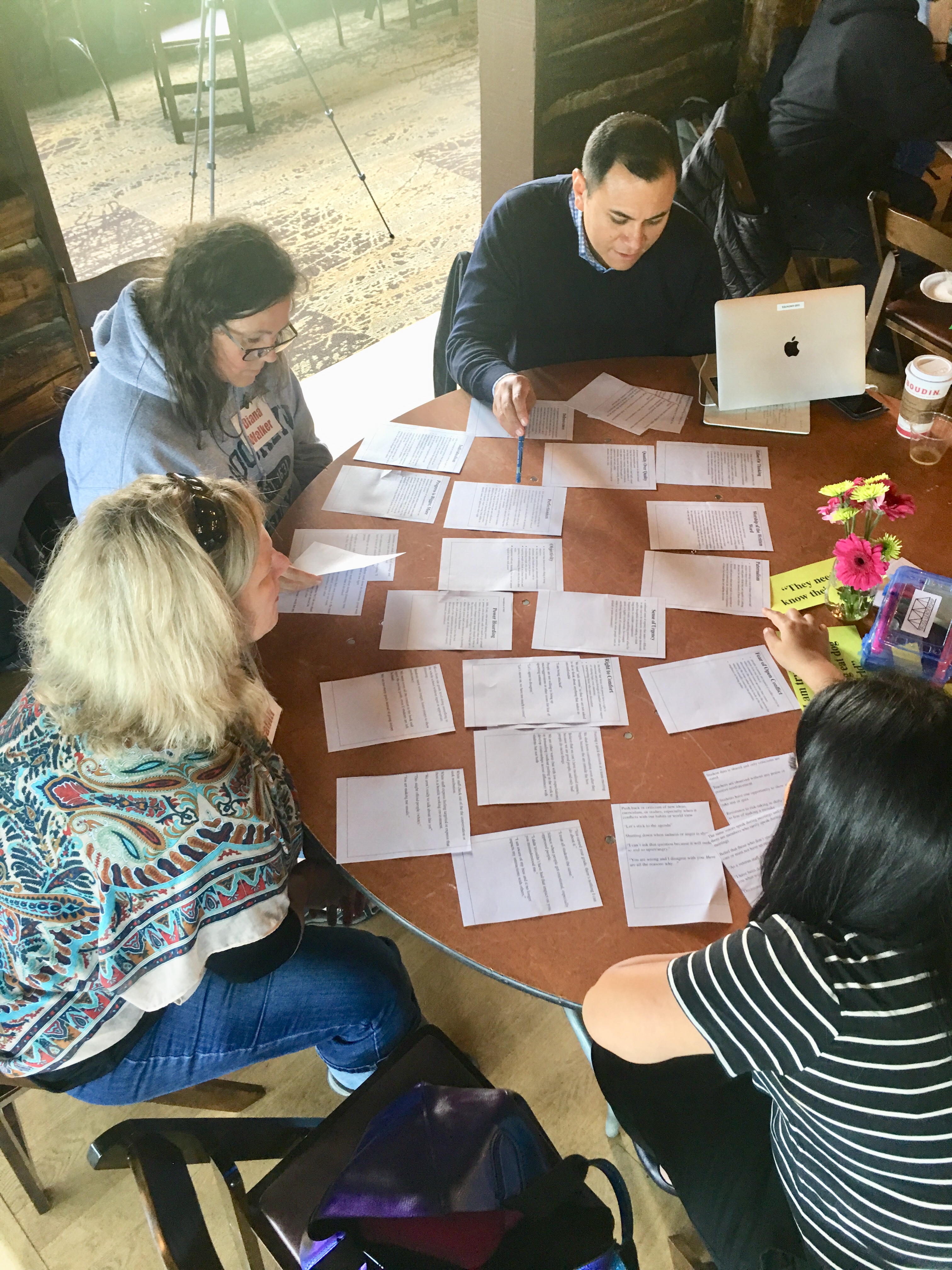 What did I learn from this process
It is so very important to set intentions at the beginning
We need to explain what will be taken up in the space but will not be taken up
Walk and talks are a game changer
We need space to tell our stories and speak on our racial autobiographies as well as our process for raising our consciousnessRevise revise revise revise
Telling my story is more than fluff or just a formulaic piece of the process. On the contrary it is both content, modeling, and a part of relationship building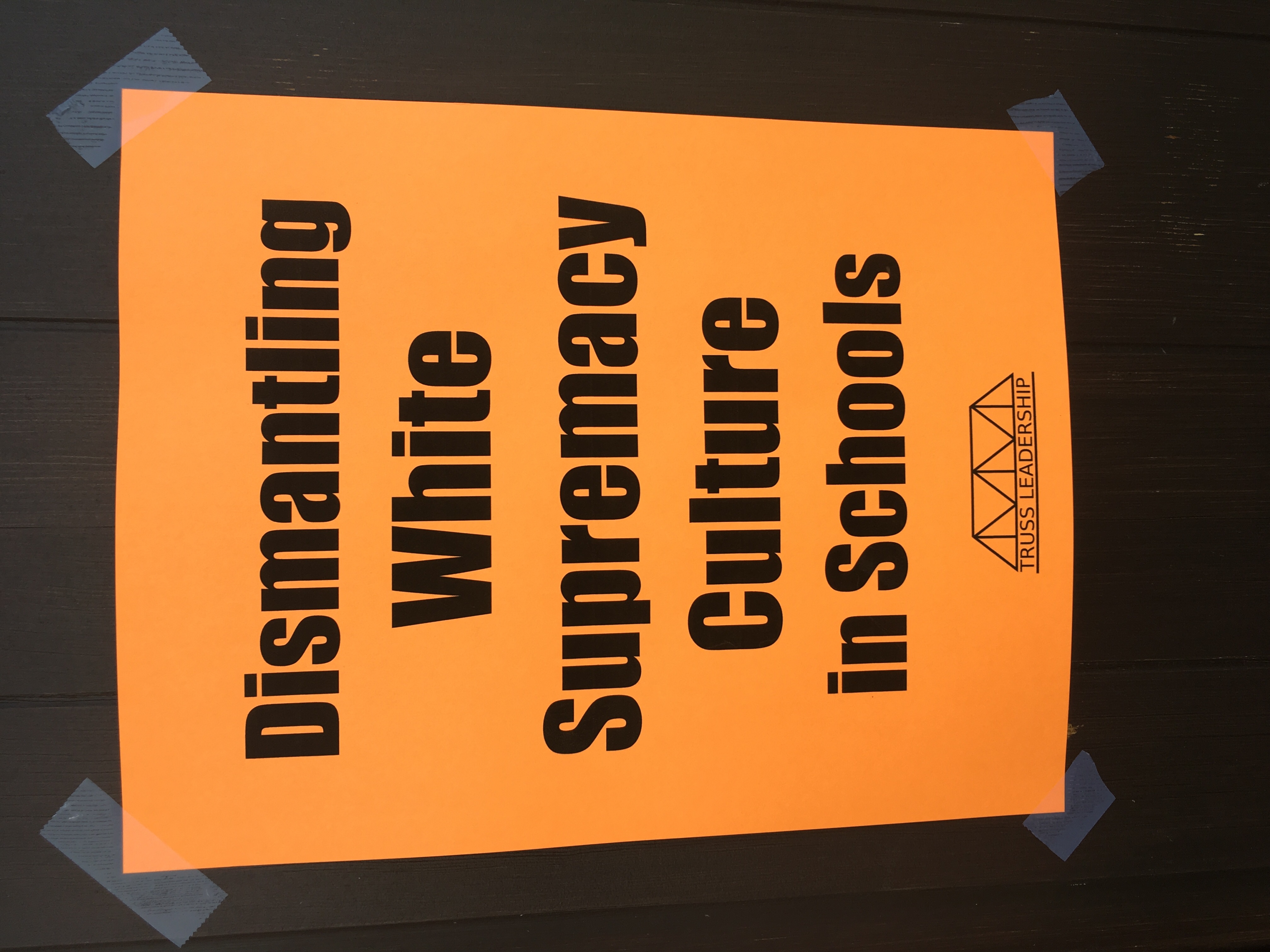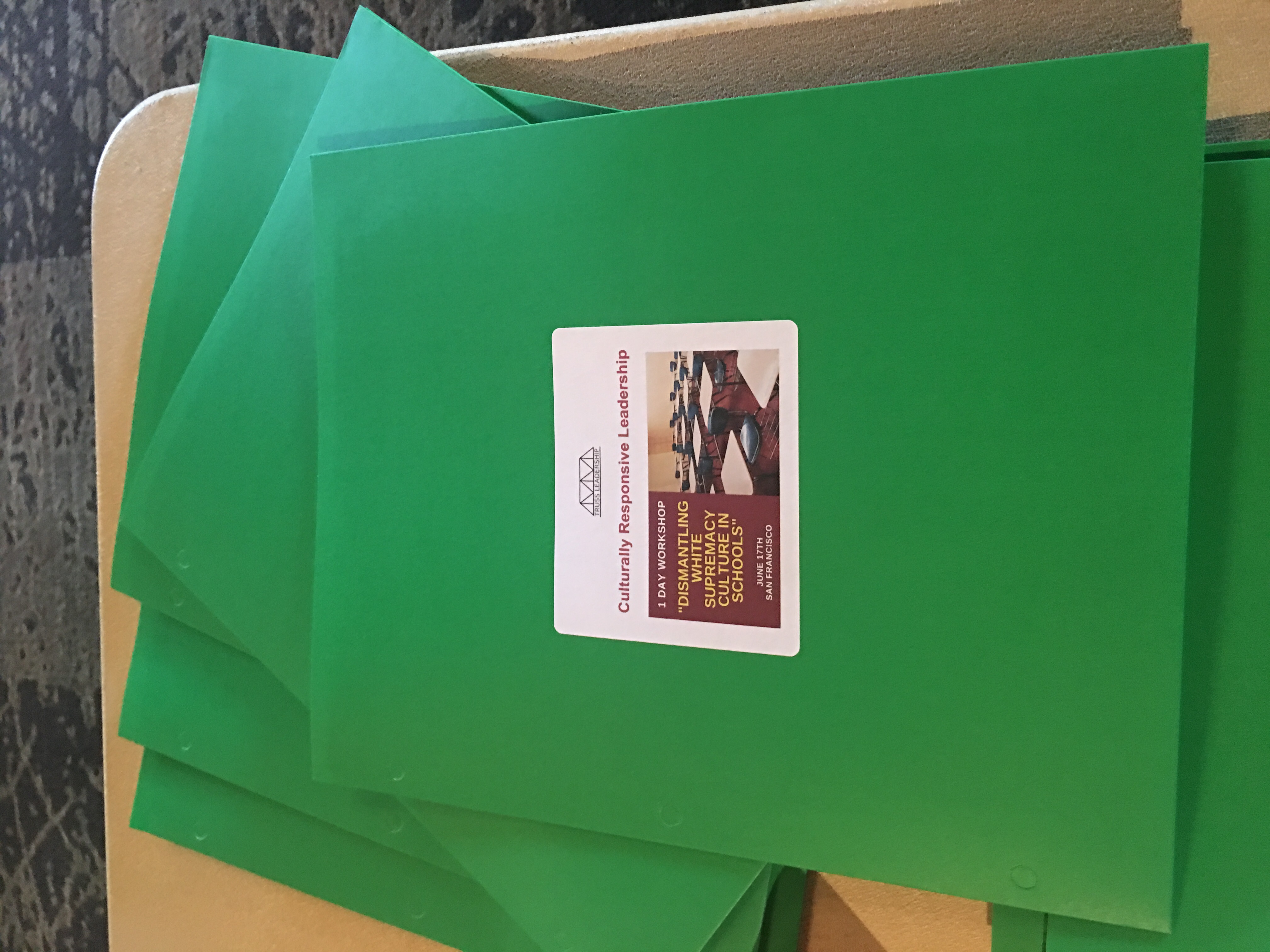 Conclusions
This was an incredible experience. Of course facilitating professional development and holding space, at VVMS is my full-time job but it's rare that I get so much time to focus on it. It's also rare that I get to develop my facilitator's voice and be unapologetically innovative in my approach to leading racial equity work.
This shit is priceless. It feeds my soul like nothing I've ever known, similar to writing a dope poem or verse and performing it but this is different. Safe to say that I'm in love with it. And I'm trying to nurture this relationship.