Do I Still Want to Be a Principal & 10 other Winter Wonderings for School Leaders
December is a time of reflection and rest, but also a time when we wonder if we can still do job? Should we? No one said it would be like this. Here are 10 things I wonder about.
It's winter break and I always think what my life would be like, if I wasn't a Principal. My mind runs wild, with possibilities, with regrets, second guesses. My thoughts are restless. Never forgetness. I previously wrote about the Questions that Keep Me Up at Night and 10 Things to put on your Equity Checklist at the End of the Year. In the same vein, here are 10 things I wonder about over winter break.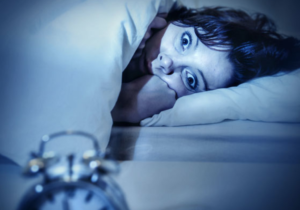 It's the last day of the Fall semester. The final bell rings, we say "see you next year" to the kids, and clear out our email inbox. I look around my room. Mountain of papers on my desks. Brainstormed lists on poster paper tacked on my wall. I wonder, did I accomplish what I planned? So many initiatives and goals. So many fires. Controversial decisions about a suspension or curriculum purchase.
These are the times when I start thinking. A lot. As I'm gearing up for some downtime with my wife and daughter, a nightstand stacked with books (hopefully I'll finally finish my (Anti-Racist Book List), I wonder.
The racial fatigue has built up.
The lack of sleep piled up.
The psychological toll has added up.
I wonder.
As I have more free hours than I usually do, I wonder.
This image shows "the dip." It comes from a study on the first year of teaching, but it pretty much applies to every year for all educators, Principals too!
I Barely Made it to December
Lemme keep it real. This is the time when I consider changes in positions, careers, and schools. Is this my last year? This year, I barely made it through the dip (see chart above). I mean, it's my job to improve our school and develop ways to increase student outcomes. But I'm also supposed to keep morale up. We've made it through the dip, but what about me?
I rode that shit like Splash Mountain, (picture of me with tired eyes and a full beard) I barely made it out. This year, my daughter turned 2 and I spent many nights up late, trying to finish chores and work. My wife is getting through her first year of teaching and also is pregnant. Tough times. And I'm in my 5th year of inner city school leadership. Most folks don't last more than 1-2 years of principalship, because it's hard as hell. But I am still hanging in there, and during these last days of 2019, I am marinating like steak and contemplating like Siddhartha.
Some Things I Wonder About:
Do I want to be a Principal?
Do I still love my job? Am I walking in my purpose? Do I still have the same passion I once had?

Does anyone see the hard work, the sacrifice, the dedication, or am I only seen as a boss? Am I human, if some folks don't interact with me as such?

Is my vision coming to fruition? Did I get distracted with external pressures or the internal conservative resistance? Am I still sticking to my vision?

Does anyone even know what the vision is?


Am I working too hard, what about my family, is job sustainability even possible? How many hours per week is reasonable? 45, 50, 55, 60? Is there any beauty in being a martyr?

Do I have enough allies? Am I focused on the bright spots or the resistance?

Am I winning the war and uniting our staff?



What should I focus on in Spring 2020? The same foci or new priorities? How do I start hacking towards change?

What am I doing with my time and how do I spend more time supporting teaching in learning? How do I get out of meetings and get into classrooms?

Am I still holding everything and how do I institutionalize my vision? How do I build leaders and how do I be more inclusive? If I take myself out of the equation, will it keep moving?

Principal Kafele asks, "

Is my School a Better School Better School, Because I Lead it?"


Am I

prioritizing white folks comfort

and being scared to fully push for equity and justice?

(BONUS) How do I be anti-racist leader, an abolitionist leader, and culturally responsive leader? What does that mean and how do I make that happen?


Conclusions
There's a lot more work to do. I know I'm tired as hell, but change is possible. It doesn't seem fair that I'm slowly being pushed out of leadership and the system, but the traditionalists are adding years to their pension plan.
They ain't tripping off me.
But, I must be stronger.
Let's be real. If my ancestors could withstand the middle passage, slavery, beatings, the erasure of our culture, Jim Crow, sharecropping, discrimination, and redlining, I can survive this.
I can survive this.
I just need to call upon their strength and let it fuel me. I'm not getting hosed down in the streets or catching a brick or a bullet. I may receive some shade, be challenged, or get talked about negatively. But nothing compares to the road my predecessors walked. They paved the way, and I only need to walk along it.
I can do this.
I am doing this.
I will do this.
We all have examples from our past, our families, and our ancestors. How hard were their lives? They made it right? We must do them justice. And think about our most underserved and struggling students. If they can deal with poverty, food insecurity, and violence, you can be a culturally responsive leader. You can engineer for equity. You can be a radical principal.
You can can show up to work and put in your all. Regardless.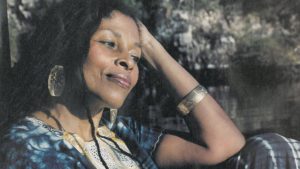 Assata Shakur said, "And if I know anything at all, it's that a wall is just a wall, and nothing more at all. It can be broken down."
---
Let's breakthrough y'all!
Good luck in 2020.
If

you haven't

seen my

YouTube channel

,

check

out weekly

videos

, and

please subscribe

!